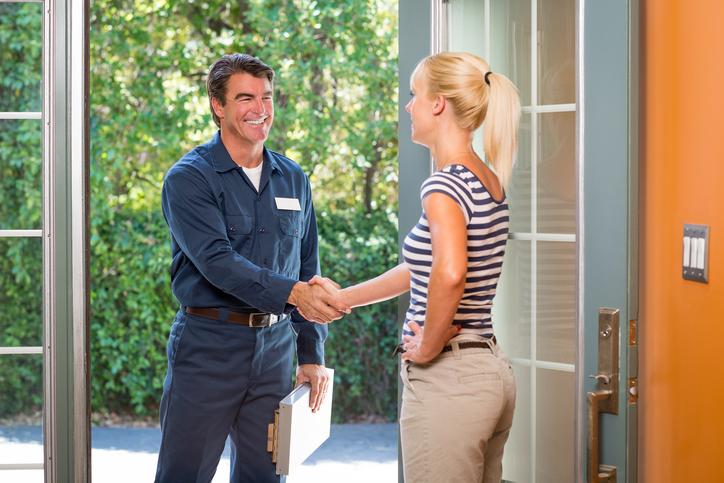 Plumbing Contractor in Atlanta
With All Pro Plumbing, you're in good hands:
1 Year Warranty of Fixture Replacement

24-Hour Emergency Service

We are Fully Insured for Your Protection

We are Properly Licensed in Order to Perform Plumbing Work
All Pro Plumbing is a licensed and insured plumbing company for the greater Atlanta area. We service residential properties in our community to guarantee your home's plumbing is running smoothly. With over 32 years of industry experience, we are the Atlanta's go-to for plumbing issues and have the track record of satisfied customers to prove it. Our team consisted of licensed technicians who are equipped with the latest tools to guarantee your home's plumbing system is working properly. We also train each of our plumbing experts in quality customer care so you can rest assured any and all of your plumbing questions will be answered thoroughly.
When you have plumbing concerns in your home, our team is ready and waiting for your call. We offer our services 24/7 so you never have to let your plumbing emergencies wait until the next day. All Pro Plumbing knows leaking pipes can be a major cause for concern and need immediate attention. With our emergency services, we can have an experienced plumber out to you in no time and have your plumbing issues resolved. We offer $50 off of each job to take the stress out of any emergency situation and guarantee your satisfaction. We take pride in taking care of our clients and will not stop until you are completely satisfied.
Call us today at 678-946-2201 for emergency plumbing services on your Atlanta home.
Here are some common Questions our Customers might ask:
How did you get to where you are now in your industry? Tell us a bit of your story.

We are a second generation plumbing company. Following in the steps of my Dad I learned early on that taking care of our customers needs in a timely and professional manor is the key to success.

What are the most common jobs you do for your customers?

We specialize in repair and replacement of all plumbing fixtures such as water heaters, faucets, toilets and disposals. In addition we can take care of any type stoppage or trap clog. We also repair or replace household drains, water lines and or gas lines.

What is your pricing? / How do you establish pricing for your work?

A upfront flat-rate price is presented to the customer before each job is started.

Describe a recent project / job you did. What was the job? How did you go about it? How much did it cost? How long did it take?

We recently completed a tank-less water heater installation over the weekend. This tank model replaced a bulky 50 gallon tank type water heater taking up less than 1/4 the space while providing a continuous flow of hot water to the homeowner.

How do you stay up-to-date on the latest developments in your field?

Our plumbers are licenced through the state of Georgia and must attend contentious education classes each year.

What makes your work different from others in your industry? What are you most proud of about your work?

To insure our customers receive the highest level of service we adhere to all plumbing codes and regulations at Federal, state and local levels.

Do you do custom jobs? If so, describe your process when it comes to understanding your customer's needs and forming a plan together.

N/A

What do you like most about your work?

I enjoy seeing the smiling faces of our customers and the chance to build a lifelong relationship.

What are the questions your customers ask you the most? What is your response?

The most common question customers ask is how much??? I respond by giving the customer price options one to repair and a second to replace. This allows the customer to make a informed decision base on their personal financial status.

What do you wish your customers knew more about your industry?

Today's plumber invests a minimum of 5 years and then must pass a detailed competence test to obtain a State of Georgia plumbing licence.

Do you have any advice for customers looking to hire a pro like you?

A legitimate plumber will have a trade licence in his wallet, ask to see it!